About Us
The Scarlet Paws Animal Welfare Network is a non-profit organization dedicated to the promotion of the humane treatment of both domestic animals and wildlife found living on the New Brunswick campuses of Rutgers, The State University of New Jersey as a result of abandonment, having become lost, or by birth to the aforementioned, and - in the case of wildlife - having become sick, injured, or displaced from their natural habitat.
We are a collaboration of Rutgers staff, faculty, students, and community volunteers. Scarlet Paws has made a long-term commitment to the welfare and well-being of these animals. Following the example of animal welfare groups organized at other colleges and universities (such as Stanford, Texas A&M, Towson, and Utah State University), we endeavor to promote community awareness of their condition, and to promote, educate, and encourage responsible and timely action by the Rutgers Community and appropriate personnel, toward their care, rescue, and placement into safe and appropriate environments.
Scarlet Paws Animal Welfare Network, Inc is a public charity exempt from Federal Income tax under section 501(c)3 of the Internal Revenue Code, and contributions to Scarlet Paws Animal Welfare Network, Inc are tax deductible.
News
Maxine is looking for a home!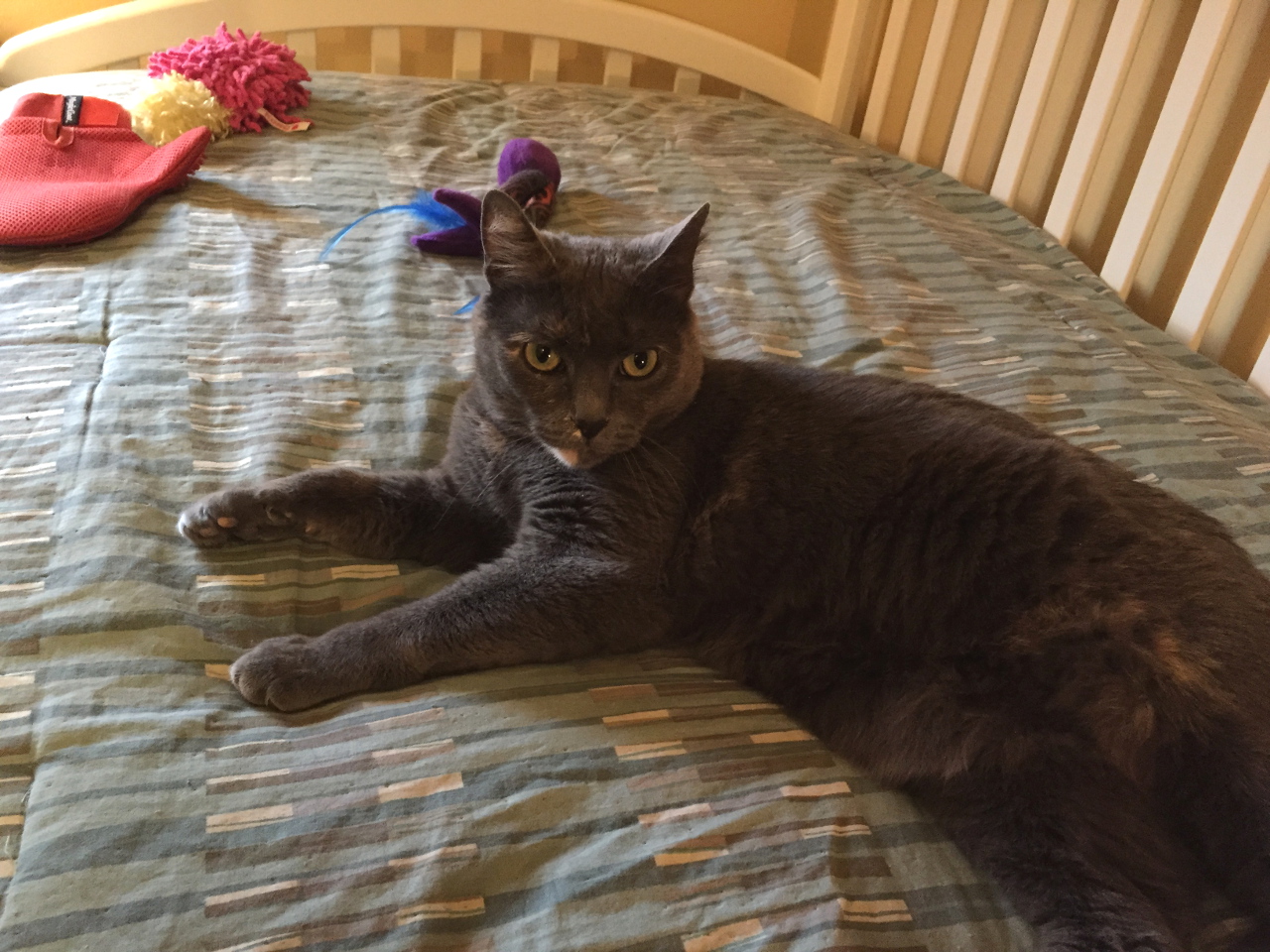 (Updated 4/1/2019) Maxine (above and below; click for larger pictures) is a young adult cat who is approximately 4 years old. She was taken in and cared for by a Rutgers staff person after she had kittens on a private property in Hillsborough. She was an excellent mother and her kittens have all found great homes. Now we are looking to find Maxine a wonderful home where she can continue to be the loving cat that she is and live a healthy long life. She is extremely friendly and loving. She is spayed, has had all of her vaccines and has tested negative for feline leukemia. She is great around children and loves to play!
Please contact Mary Ann at 609-575-5428 or email us if you would like to know more about Maxine, or meet her in person.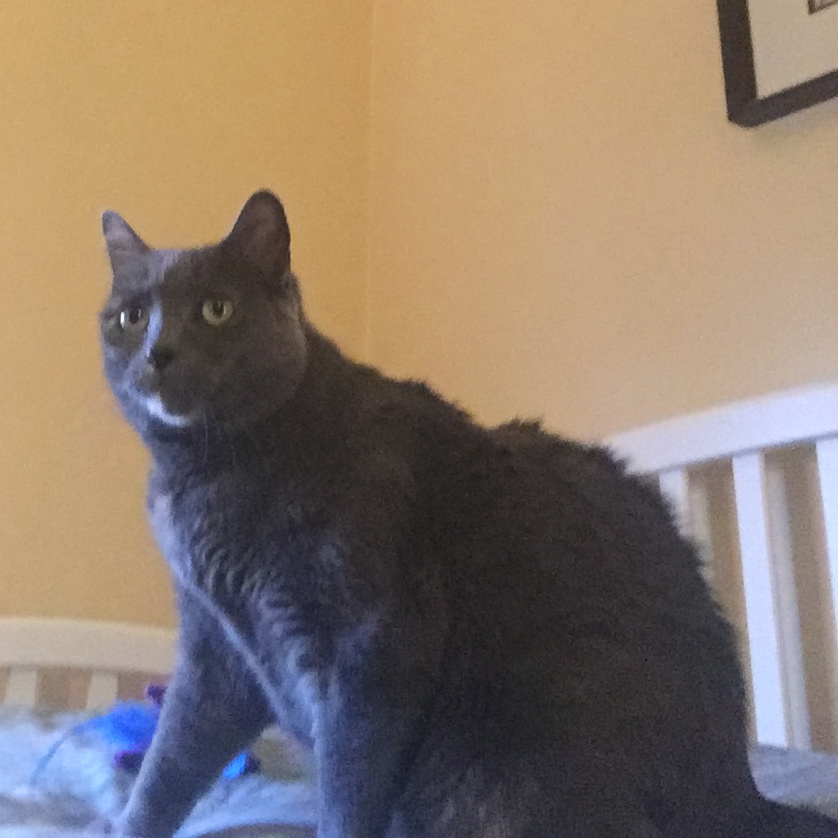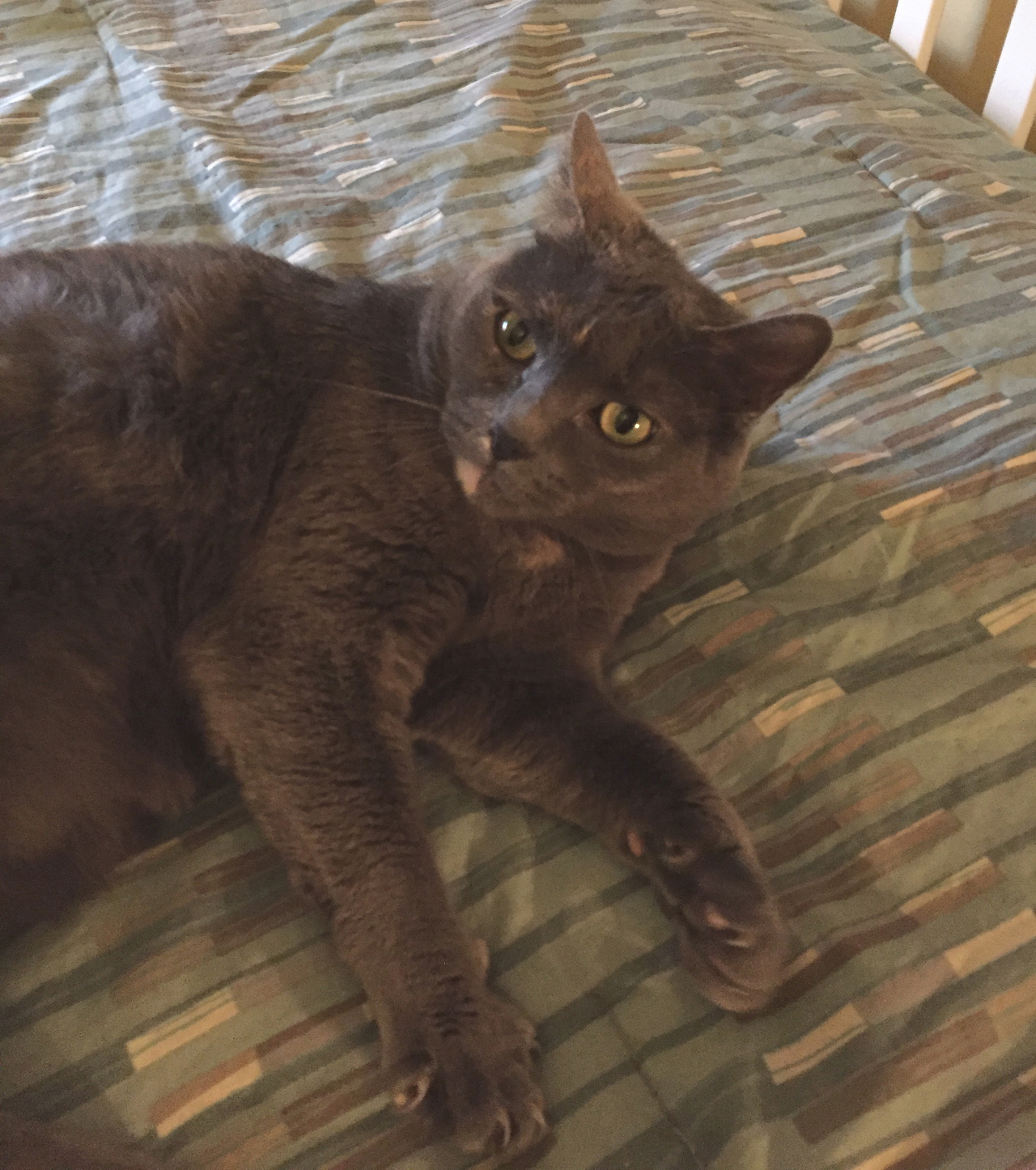 Please open your heart for Essie!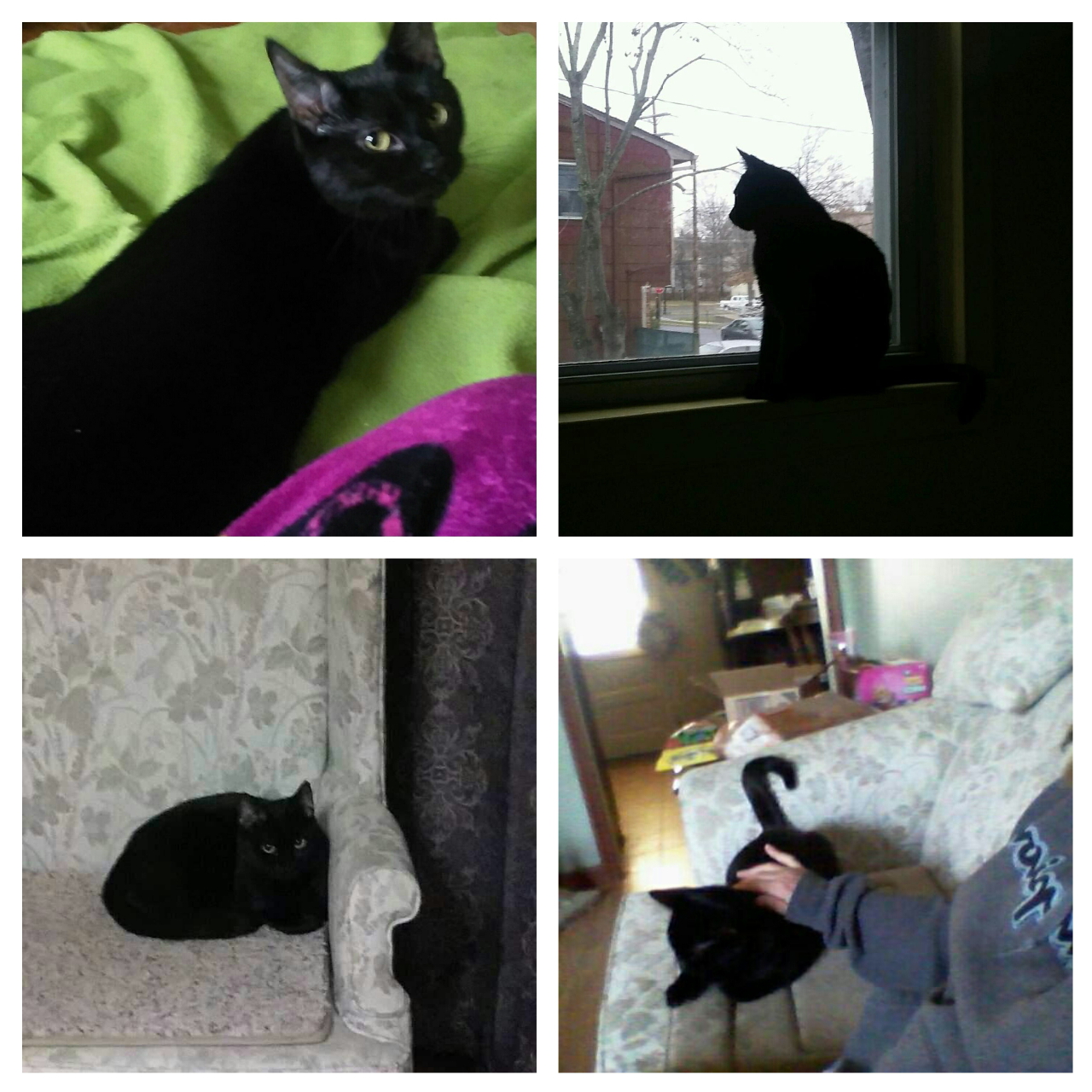 (Updated 4/1/2019) "ESSIE" is a young, sweet black female cat who was rescued from Rutgers' Busch Campus. Essie is cautious, but playful after she warms up to you. She is sweet and likes to head-bump! She loves to be petted, and will purr a lot and make happy squeaky noises while being petted. Essie talks to her foster mom and meows for attention! She also loves to play with toys. Essie gets along well with other cats, and seems to with dogs as well, having met and lived with a few in her previous foster homes. Essie is now one year old.
Essie has been spayed, vaccinated for rabies and distemper, and tested negative for Fiv/FeLV and parasites.
Prospective adopters will be asked to complete an application form (DOC | PDF).
PLEASE OPEN UP YOUR HEART for this lovely girl! If you are interested in adopting Essie, please contact us!